Join us on Saturday, September 30, 2023 from 8 am to Noon!
HERS 24th Annual Walk/Run/Yoga Fundraiser and Community Expo
NOTE: Registrants who sign up September 15th or later may not receive a commemorative Walk/Run t-shirt.
Our 2022 Walk/Run/Yoga event was a tremendous success and we're gearing up to do it all over again!
We can't wait to see you on September 30th at Quarry Lakes Regional Park in Fremont, California, for an inspiring, impactful, and energizing morning. Whether you choose our timed run options (5K or 10K), our 5K walk, or gentle outdoor yoga, you'll be part of a beloved community event that will lift your spirits AND raise funds so that HERS low income, under-insured, and uninsured HERS patients may access post-surgical products that help them heal both physically and emotionally.
This year's event elements will include:
Opening Ceremonies featuring Elaine's Circle and Symbolic "Dove" Release
Xtrim Bollywood Dance Warmup with Shameem Z.
Community Expo with Giveaways
Music and Entertainment
Registration this year is ONLINE ONLY to save costs and streamline processes. Visit the HERS registration page at RaceRoster.com. Registered walkers and runners will receive a commemorative t-shirt, bib, finishers medal, and lunch. Those who register for outdoor yoga should bring their own mats. Supporters may also choose to walk or run virtually.
Register soon! Early bird pricing ends August 31st!
Parking is $5 per car and carpooling is encouraged. Attendees are encouraged to BYOW — Bring Your Own Water. Water refill stations will be located at the North and South Ensenadas.
Detailed course information, including surface and turns, is available at these links: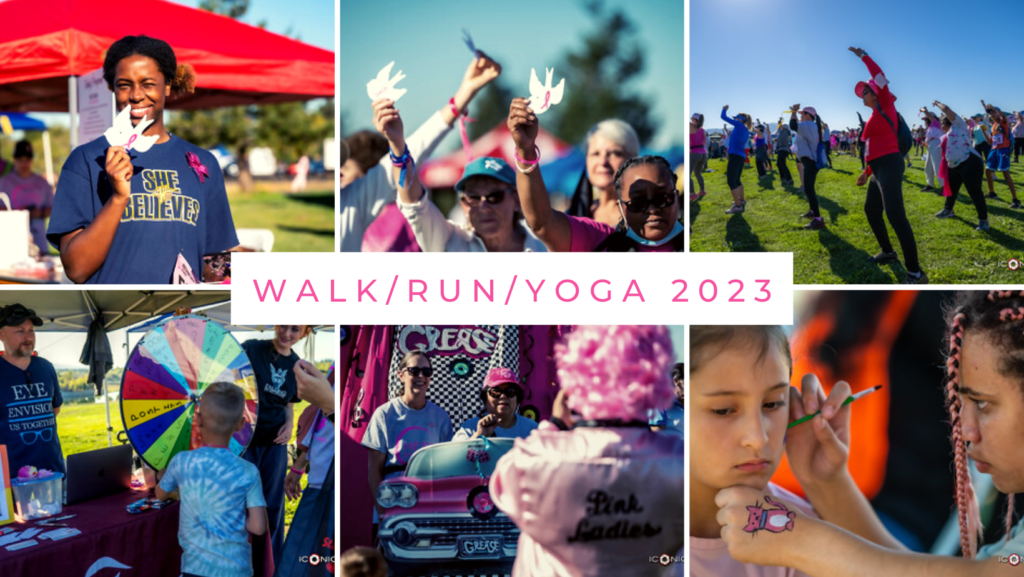 We are grateful for our 2023 sponsors: