HERS is fortunate to have the support of devoted individual donors, volunteers, small and large businesses, and foundations. Below is a list of supporters we're currently highlighting. Their generosity and dedication to our patients, and the efforts of all our friends, allow us to bring Hope, Empowerment, Renewal, and Support to breast cancer survivors.

Dutra Enterprises, Inc. is a regional real estate and investment company specializing in retail, office, and residential land and property opportunities. Established in 1972, Dutra Enterprises (DEI) has decades of experience completing successful projects and is known for their experienced and dedicated team and firm commitment to supporting nonprofit organizations. Since 1999 the DEI team has provided thousands of meals for hungry participants of HERS Breast Cancer Foundation's Annual Walk/Run fundraisers and has also generously sponsored its People with Purpose gala. In the words of John J. Dutra, "HERS Breast Cancer Foundation was there when our mother had breast cancer nearly 20 years ago. We're loyal supporters of HERS and are proud of the work they do for mothers, wives, and women everywhere."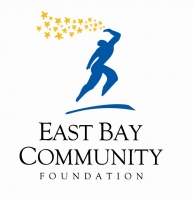 HERS Breast Cancer Foundation is proud to partner with East Bay Community Foundation thanks to legacy giving by a dear friend of HERS, Harriet Despeaux. Based in Oakland, this Foundation mobilizes generous donors, organizations, corporations, policy makers, and community leaders to leverage all community assets to transform the lives of people in the East Bay. The Foundation has been a generous supporter of our Programs since 2010, contributing over $121,000 to support breast cancer patients.

We're incredibly fortunate to count Fremont Bank Foundation as a generous donor. The Foundation has supported our work since 2000 by supporting various projects and pledging annual sponsorships for both our People With Purpose Pink Tie Gala and our Annual Walk/Run. Since 2000 Fremont Bank Foundation has contributed nearly $412,000 to HERS!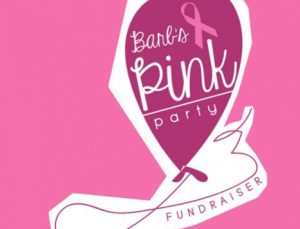 Owner Evelyn Paradis, Manager Christopher Perkins, and their team at Pacific West Gymnastics have hosted an amazing fundraiser to benefit HERS since 2015. Called "Barb's Pink Party – Tumble for the Cure" the fundraiser honors the memory of Barbara Nicholson, their beloved friend, team parent, and Pacific West Gymnastics preschool coach. This treasured annual event has raised over $42,000 in support of HERS breast cancer patients. Thanks to the generosity and energy of their staff, friends, patrons, and local businesses, they succeed in supporting breast cancer patients in need. We're so grateful to them!

Our friends at Stanford Health Care/ValleyCare are generous underwriters of our Pleasanton location, providing us with a lovely space for our second location since 2014. Stanford Health Care/ValleyCare is also a recurring sponsor of both our annual People With Purpose Gala and Walk/Run & Community Expo, and have donated nearly $30,000 to support those events. We're incredibly grateful for their dedication to our mission and patients.


To Celebrate Life Breast Cancer Foundation is a volunteer-driven nonprofit organization with the vision that no one should face breast cancer alone. Funds raised from their annual gala fashion show are granted to organizations supporting breast cancer survivors from throughout the Bay Area. HERS has received grants each year since 2012, totaling nearly $43,000, in support of our Lymphedema Project.

Tri-Valley Socks raises money for breast cancer research, treatment, and educational programs. As their website states, they're a group of "fun-loving and hard-working volunteers"! They work tirelessly every year to organize their annual "Bras for The Cause Breast Cancer Walk" in Pleasanton. Since 2013 this incredibly dedicated group has donated an astonishing $162,000.51 in support of HERS patients. The SOCK's final Bras For the Cause Walk took place in May 2022 and the group is now retired. While we will miss their annual event, their creativity, and their spirited nature, we know that they will continue to support HERS in spirit.

HERS has the privilege of operating its Fremont Program Store within Washington Hospital West, thanks to CEO Kimberly Hartz and the hospital's Board of Directors. The store opened in 2005 as a beautiful and welcoming space that's truly "a soft place to fall" for breast cancer survivors during one of the most difficult times of their life — their diagnosis, treatment, and recovery. HERS offers all three of our Charitable Programs — WE Support, YOU Survive, our Lymphedema Project, and Hair With Care — at our Washington Hospital location. In addition, Washington Hospital Healthcare System and Washington Township Medical Foundation are generous sponsors and in-kind supporters of HERS fundraisers.