Employment & Volunteer Opportunities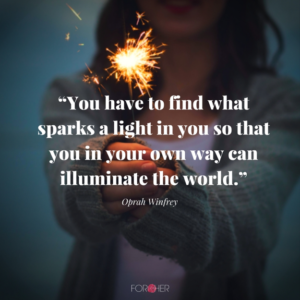 We love this quote! It truly resonates with us. And you? What sparks a light in you? How do you illuminate the world?
If you're like us, your light is sparked through helping others. At HERS, we nurture and encourage breast cancer patients at all stages of their journey, whether they're newly diagnosed or multi-year survivors. We advocate for under-served patients so they have access to the products and dignity they deserve.
We strive every day to restore HERS: Hope, Empowerment, Renewal, and Support in each of our patients.
Join the HERS Team and provide HERS (Hope, Empowerment, Renewal, and Support) to breast cancer patients!
For more information, contact (510) 790-1911 or info@HERSBreastCancerFoundation.org.
---
Hair with Care
HERS is seeking a compassionate, patient, licensed cosmetologist to provide wig consultation and fitting services at our Fremont location. For full details and to apply, visit our Volunteermatch.org page.