October is Breast Cancer Awareness Month
Breast Cancer Awareness Month Begins October 1st!
We've had many wonderful offers of support for Breast Cancer Awareness Month (BCAM) 2023. For all events, please refer to our online calendar or call (510) 790-1911 x104 for more information.
A few of this month's event highlights…
Four Seasons Silicon Valley Think Pink Tea
This delightful and delicious tea will include both sweet and savory menu items and will take place in the elegant
[esc] Lobby Lounge
at the 
Four Seasons Hotel Silicon Valley at East Palo Alto
. Located in the heart of Silicon Valley, this hotel is known for its creative events, seasonal pop-up experiences, and culinary craftsmanship. Full details for this luxe tea experience are in the Four Seasons'
press release
. The tea will take place every Thursday, Friday, and Saturday in the month of October; reservations may be made via
OpenTable.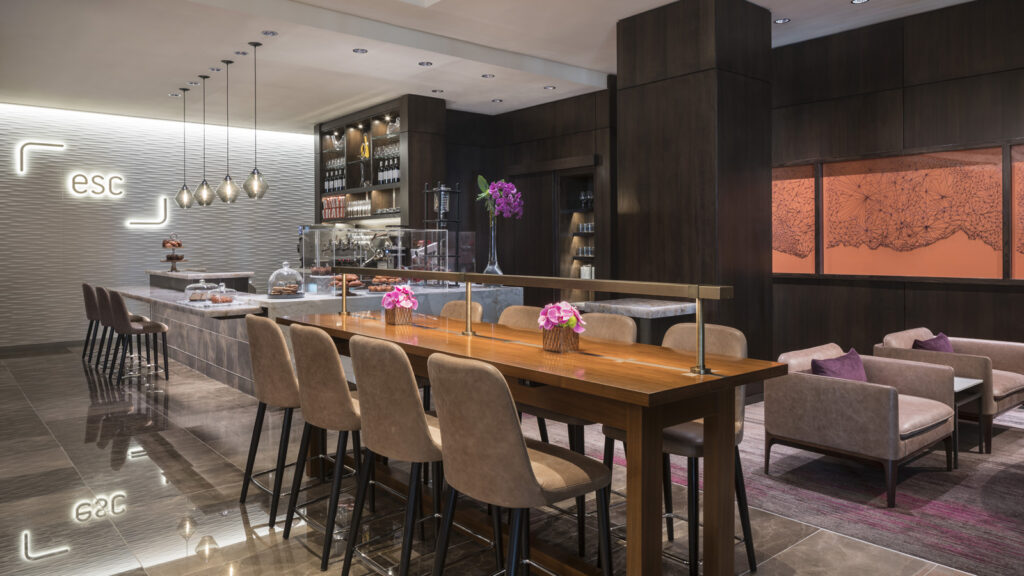 Shred City's Shred for a Cure
This event is the brainchild of Shred City's owner Mike Lauraya. Mike and his team will welcome community members from the Bay Area to Shred City at 3237 Whipple Road in Union City on Saturday, October 7th from 9 am to 1 pm for a free shredding event. Bring up to five boxes of paper documents (boxes should be no larger than a standard bankers box, 10″ x 12″ x 15″). This drive-through event is a safe, secure, and free way to dispose of your documents and 100% of the paper will be recycled. Community members will have the option to donate to HERS Breast Cancer Foundation and enjoy a free barbecue, too! The Union City Police Department is providing media outreach and traffic control assistance. For more info, call (510) 790-1911.

What You Can Do!
As you can see, BCAM is a wonderful opportunity to show survivors you care. Whether you make a general donation in support of HERS Assistance Programs, attend one of our events, or want to raise funds in your own way, your efforts will ensure that underserved patients have access to post-surgical products and fitting services
If you'd like to discuss ways to support HERS, call or email Tina Fernandez Steckler at (510) 790-1911 or email tinaf@hersbreastcancerfoundation.org.
Or, if you wish to make a donation, use the "Donate Now" button on the top of this page or donate via PayPal. You may also mail your donation to:
2500 Mowry Avenue, Suite 130
Fremont, CA  94538
Many thanks to our previous Breast Cancer Awareness Month supporters!
Alessian
Aloft Dublin-Pleasanton/Unique Hotels
Anjali Rao Yoga
Auburn Lounge, Danville
Barb's Pink Party – Pacific West Gymnastics, Union City & Fremont
Brighton Collectibles at Valley Fair, Santa Clara
Boundary Oaks Women's Golf Club
Bregante & Co., LLC Certified Public Accountants, Pleasanton
California Dreamin' Salon, Fremont
Castillo Dentistry
Castlewood Country Club Women's Golf Club, Pleasanton
CBS Interactive, San Francisco
Chipotle, Fremont
Clorox
Cow Palace – Grand National Rodeo's Tough Enough to Wear Pink
Das Brew, Fremont
Digitas San Francisco
Dublin-Pleasanton Aloft Hotel
Edge Salon, Palo Alto
ERA – Northern California Chapter
F.H. Dailey Chevrolet, San Leandro
Franklin Templeton
Fremont Bank
Haller's Pharmacy, Fremont
Henifitness Gym, Fremont
Hensel Phelps Team, SF International Airport
Holy Spirit High School
Jack's Grill, Fremont
Kappa Xi Sorority at CSUEB
Kendra Scott Jewelry, Santana Row
Lisa Stambaugh's HERS Pink BCAM Chickens
Live Lotus Yoga, San Jose
Mind Body Zone Yoga, Fremont
Nina's Fashion
Orange Theory, Livermore/Danville
Our Lady of Guadalupe School, Fremont
Pacific Gas & Electric. San Francisco
Panera, Fremont
#PinkPatchProject Participating Law Enforcement Organizations:

Alameda County Sheriff's Department
City of Alameda Police Department
City of Fremont Police Department
City of Hayward Police Department
City of San Leandro Police Department
Dublin, California Police Department
East Bay Regional Park District Public Safety
Oakland Housing Authority Police Department

Posada Restaurant, Livermore
Premier Nissan of Fremont
Premier Subaru of Fremont
Premier Nissan of San Jose
Publicis Media (SF)
RAGE Girls Soccer Club/RAGE Kicks Cancer, Pleasanton
Raymond Handling
Red Robin Gourmet Burgers, Pleasanton
Rigatoni's Red Smoke Grill, Pleasanton
Rita's Italian Ice, Fremont
Shred City, Union City
Sugarfina, Santana Row
Team District 10/Joseph Alalay, Fremont