25th Anniversary People with Purpose Pink Tie Gala is April 8, 2023!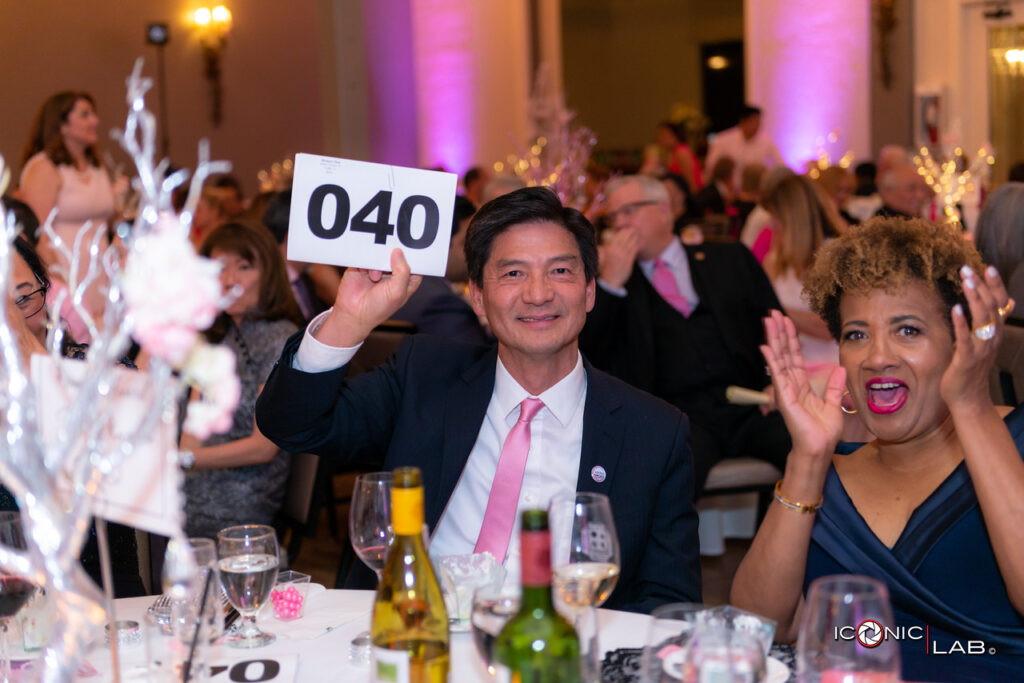 This year is our 14th Annual People with Purpose Gala and our 25th Anniversary Celebration
Our spring gala will be perfectly pink, fun, and festive, and a wonderful opportunity to honor four individuals with our HERS Awards — Hope, Empowerment, Renewal, and Support. We'll gather at the elegant and picturesque Casa Bella Event Center in historic Sunol, California where we'll enjoy a cocktail reception, fundraising games, the opportunity to bid on enticing silent and live auction items and enjoy a three-course gourmet meal with wine.
Invitations for our April 8th gala will arrive in mailboxes in January but why wait? Our online ticketing page is now live! Visit Greater Giving to purchase individual tickets or a table (or two!) of 10 guests.
Proceeds from our event will benefit HERS assistance programs which provide post-surgical products and services for breast cancer survivors. By joining us, you'll ensure that low income, under-insured, and uninsured patients receive products that help them heal both physically and emotionally following mastectomy or lumpectomy surgery. The changes that occur in a patient's body are significant, but YOU can help them recover and thrive.
And please, if you are unable to join us, you may still support our fundraising efforts by making a donation through PayPal or mailing a donation to HERS Breast Cancer Foundation. Our address is 2500 Mowry Avenue, Suite 130, Fremont, CA 94538.
We are pleased to announce our 2023 HERS Award Recipients. These individuals and institutions have made extraordinary efforts to provide Hope, Empowerment, Renewal, and Support to breast cancer patients through volunteering, fundraising, and resource-sharing.
Our 2023 HERS Award Recipients
Hope Award – Washington Hospital Healthcare System, Community partner
Empowerment Award – Fremont Firefighters Local IAFF 1689, Community partner
Renewal Award – Mimi Poon, MD, HERS Breast Care Specialist, 2018-2021
The Harriet Despeaux Award (formerly Support Award) – Doug Florence, Volunteer
Please join us in thanking our 2023 People with Purpose Gala Sponsors!