Welcome
HERS Breast Cancer Foundation strives every day to bring HERS – Hope, Empowerment, Renewal, and Support — to our patients. We do this by offering products and services in a setting that is welcoming and compassionate. Our Program Stores are truly "a soft place to fall."
Programs & Services
Our mission is to support all individuals healing from breast cancer by providing post-surgical products and services, regardless of financial status.
People with Purpose
Save the Date! This year's celebration will be held on Saturday, May 4, 2019 at Castlewood Country Club in Pleasanton.
Our tenth annual People with Purpose Pink Tie Gala event will honor those in our community whose contributions support breast cancer survivors and our efforts to serve them.
Please join us for an elegant and inspiring evening — cocktails, dinner, dancing, honoree awards, and live auction.
People with Purpose to be Celebrated at 10th Annual HERS Breast Cancer Foundation Event

#EmpowerHERS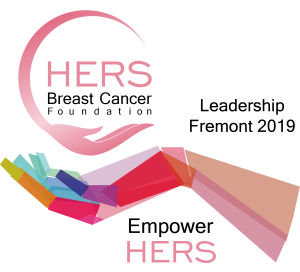 We are honored to have been selected by the Leadership Fremont Class of 2019 as their recipient organization. They will produce a video highlighting our services and their impact on the lives of patients/survivors. The video will premier at our Annual People with Purpose Gala on May 4th.
We're grateful for our many Community Partners for providing the products, services, and dignity breast cancer survivors deserve. Please visit our Community Partners page for donor highlights.
Support Us
We greatly appreciate contributions that enable us to continue to provide services to the SF Bay Area.