Nicholas Kozachenko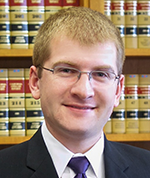 Board Chair (July 2017 – Present), Secretary (July 2015 – July 2017), Board Member at Large (2015 – Present)
Associate, Gonsalves & Kozachenko, Attorneys at Law
Board of Directors, Fremont Chamber of Commerce
Member: American Health Lawyers Association, California Society for Healthcare Attorneys
Former Extern for the Honorable Marvin R. Baxter, Associate Justice, California Supreme Court
B.A., Political Science and International Relations, UC Davis
J.D., UC Davis School of Law
Kirstin Litz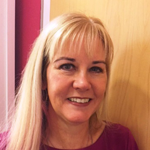 Vice Chair (July 2017 – Present), Board Member at Large (2016 – Present)
Software engineer and developer in semiconductor manufacturing and finance. Currently at Franklin Templeton Investments.
More than 20 years of advocacy for breast cancer awareness with multiple walks and marathons completed; additional philanthropic endeavors include Dress A Girl Around the World, Chemo Care Ministry, Valley Humane Society, Sandra J Wing Healing Therapies Foundation, Relay for Life, and Patient Family Advisory Committee for Stanford ValleyCare and Bright Pink Ambassador.
Diagnosed with breast cancer in 2014, Kirstin is a multi-year survivor.
B.A., Mathematics and Secondary Education, University of Redlands
M.S.I.S., University of Phoenix.
Gagan Grewal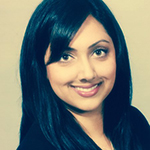 Secretary (July 2017 – Present), Board Member at large (2016 – Present)
Privacy Officer at Sutter Health Palo Alto Medical Foundation
Previous affiliations include working in privacy and compliance at UCLA Health System, Arcadian Health Plan, and Adventist Health.
B.A. from UC Riverside in Psychology and Political Science
J.D. from Loyola Law School
Don Briones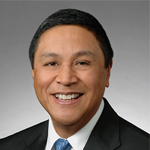 Treasurer (January 2017 – Present), Board Member at large (December 2016 – Present)
Vice President Finance, Palo Alto Medical Foundation at Sutter Health
Previous affiliations include Senior VP positions with Stanford Health Care at ValleyCare, Alameda Health System, and El Camino Hospital, and health care enterprise strategy advisor positions at ECG Management Consultants and Kurt Salmon.
Member: Healthcare Financial Management Association; American College of Healthcare Executives
B.S., Industrial Engineering and Operations Research, U.C. Berkeley
M.B.A., California State University, Hayward
Gisela Hernandez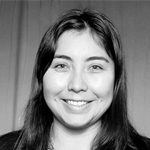 Board Member at Large (January 2019 – Present)
Director of Community Relations, Washington Hospital Healthcare System.
Previous affiliations include overseeing government and community relations, and communications and marketing programs at Doctors Medical Center, California Executive Fellowship Program, California Trade and Commerce Agency, and Office of Governor Gray Davis Communications Team.
B.A., Urban Studies & Planning, and Spanish Literature, U.C. San Diego.
Jen Kindred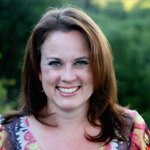 Board Member at Large (December 2016 – Present)
Content strategist, copywriter, and editor for a wide range of companies and projects through her firm, Say Digital.
Previous affiliations include writer/researcher with Lumina Communications; Jen has over 20 years work experience in writing, project management and online communications, including web site design, copywriting, branding, messaging, and public relations. Jen is also Past Chair of the Mariposa Montessori Board of Directors.
Lifelong involvement and interest in women's health and civil rights, social and environmental justice.
B.A., Social Sciences, Stanford University
Anjali Rao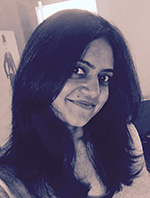 Board Member at Large (May  2018 – Present)
A yoga teacher specializing in assisting health-challenged individuals, including cancer patients, Anjali's  practice sites include the Stanford Cancer Program and Washington Hospital Healthcare System. She also provides instruction for corporate and private clients.
Co-founder of Rewire Community, a 501(c)3 nonprofit that promotes self-empowerment, gender inclusiveness, and healthy relationships.
Anjali is a Diversity and Intercultural Training Specialist at Charis Intercultural Training; clients include multinational high-tech companies and home builders.
Diagnosed with breast cancer in 2011, Anjali is a multi-year survivor.
Jill Tamaru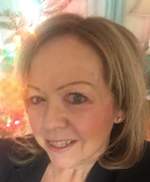 Board Member at Large (August 2018 – Present)
Director of Customer Experience at PetersenDean Solar4America.
Previous affiliations include teaching, administrative and Director positions at Christian Community Schools, high-tech sales management and consulting, and loan processing at Wells Fargo Bank.
B.S., Business Administration, William Paterson University; studied Business Management at U.C. Santa Cruz
Member, American Business Women's Association; Fremont Chamber of Commerce Board.
Member, Fremont Chamber of Commerce Board of Directors
She is a volunteer for the Surfrider Foundation and Ocean Conservancy